What is an Electric Load?
Electric load is the amount of power a device or system consumes electric energy to operate. This power consumption is measured in watts or kilowatts, and it determines the amount of power that must be supplied to meet the demand. The term " electric load" is often used interchangeably with "demand" or "power requirement," and it plays a critical role in the design and operation of the power grid.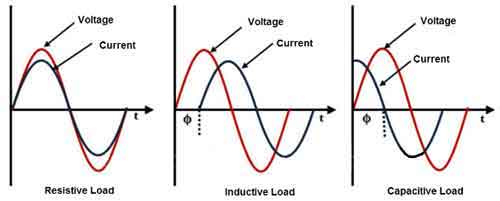 Different types of types of load exist, and they are classified based on their characteristics. Resistive loads include, for example, convert energy directly into heat, such as heaters or incandescent light bulbs. Inductive loads, however, require energy to create a magnetic field, such as motors or transformers. Capacitive loads, meanwhile, store and release energy, such as capacitors used in an electric circuit.
Resistive loads can be found in devices such as:
Incandescent lights
Toasters
Ovens
Space heaters
Inductive loads can be found in devices such as:
Dishwashers
Washing machines
Electrical appliances
Refrigerators
Air conditioners
Electric motors
One critical aspect of electric load is the power factor. Power factor is the ratio of active power (measured in watts) to apparent power (measured in volt-amperes). In simpler terms, it is the efficiency of eenergy usage. A low power factor indicates that a device or system consumes electrical energy more than necessary to perform a given task, leading to higher energy costs and increased strain on the power grid.
Load management is an essential strategy to optimize the use of the power grid and reduce energy costs. It involves monitoring and controlling the power consumption of different devices and systems to ensure that the total electric load does not exceed the grid's capacity. This strategy is particularly crucial during peak load periods when the highest demand and the risk of grid failures or blackouts are most significant.
Peak load refers to the maximum demand for power on the power grid. It typically occurs during periods of high energy consumption, such as hot summer afternoons when air conditioning units are running at full capacity. Managing peak load requires a combination of load forecasting, demand response programs, and backup power sources to ensure that the grid can handle the sudden surge in demand without interruptions or failures.
Load shedding is a strategy to manage peak load and prevent grid failures. It involves intentionally cutting off the power supply to specific areas or devices to reduce the overall electric load on the grid. Load shedding is typically implemented during emergency situations when the grid is at risk of collapsing, and it helps prevent widespread blackouts or damage to the grid infrastructure.
Demand response is another strategy to balance the power grid and manage peak load. It involves incentivizing users to reduce their power consumption during periods of high demand. For example, a utility company may offer lower energy rates or rebates to customers who agree to reduce their power consumption during peak load periods. Demand response programs help ensure grid stability and stable voltage wave, which prevent blackouts by reducing the overall load on the grid.
An electric load is a critical concept in the design and operation of the power grid. Understanding how the electric load is measured, the different types of electric loads, power factors, load management strategies, peak load, load shedding, and demand response programs are essential for optimizing the use of the grid and ensuring its reliability. By balancing the demand for power with the grid's capacity, we can reduce energy costs, prevent blackouts, and create a more sustainable energy system.