An electrical short circuit occurs when a current deviates from its intended path, causing a sudden surge in the current. This can lead to various problems, such as power outages, damaged appliances, and even fires. We can maintain electrical safety in our homes and offices by understanding the different types of short circuits, detection, prevention, and repair.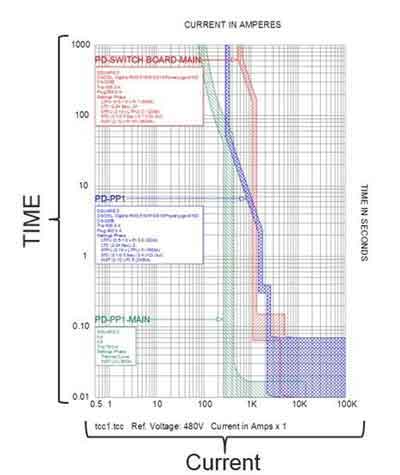 Causes of Short Circuits
There are several reasons why a short circuit may occur. Common causes include faulty appliance wiring, loose wire connections, and damaged wire insulation. These issues can lead to the current flowing through an unintended path, creating a short. Sometimes, a neutral wire may come in contact with a live wire, causing a direct short. Other times, devices can develop internal faults that lead to shorts.

Detection and Symptoms of an Electrical Short Circuit
Detecting a short circuit can be challenging, but some common signs may indicate its presence. These symptoms include flickering lights, frequent tripping of breakers or ground fault circuit interrupters gfcis, burning smells, and visible damage to electrical wires or outlets. When you notice these signs, you must investigate and address the issue as soon as possible.

Preventing an Electrical Short Circuit
Prevention is key when it comes to safety. One of the most effective ways to prevent shorts is by installing arc fault circuit interrupters afcis in your home or office. These devices can detect potential short circuits and break the circuit before any damage occurs. Additionally, ensuring proper circuit wiring and maintaining devices in good condition can help prevent short circuits. Regularly inspect power cords for damage, and replace them if necessary.

Dangers of Short Circuits
Short circuits can pose significant risks to both people and property. When a short occurs, the current flows through an unintended path, leading to overheating, sparks, or even fires. Electrical shock is another potential danger, as shorts can cause an unexpected surge in current that may pass through a person's body. Moreover, shorts can damage electrical devices and appliances, leading to costly repairs or replacements.

Fixing an Electrical Short Circuit
If you suspect a short in the electrical system, it's crucial to address the issue immediately. The first step is to shut off power to the affected area by turning off the breaker or unplugging the faulty device. Next, you'll need to locate the source of the short. This may involve inspecting your wiring, outlets, and devices for visible damage or signs of overheating. If you're unsure how to proceed, it's best to consult a professional electrician who can diagnose and repair the problem safely and effectively.

Difference Between a Short Circuit and an Open Circuit
While both short circuits and open circuits involve disruptions in a circuit's normal functioning, they are fundamentally different. A short occurs when the electrical current flows through an unintended path, resulting in a sudden surge in current. In contrast, an open electrical circuit is a break in its continuity, which stops the flow of current altogether. Both situations can cause problems in your system and should be addressed promptly.
Understanding electrical short circuits is crucial for maintaining safety in our homes and offices. Knowing the causes, detection methods, and preventive measures can minimize the risks associated with shorts. If you suspect a short or encounter any of the mentioned symptoms, consult a professional electrician to ensure your system remains safe and functional.