About High Voltage, Inc.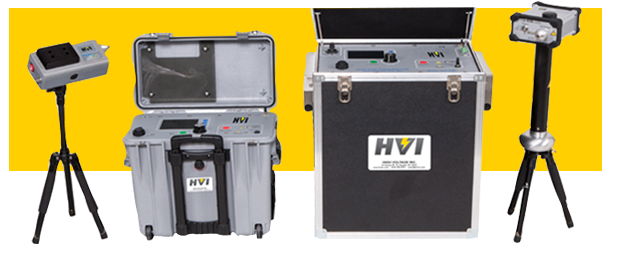 High Voltage, Inc. is a Copake, NY based manufacturing company that produces high voltage portable test equipment for Utilities, HV electrical contractors, Industrials, and Electrical Apparatus OEM'S to perform electrical withstand testing on electrical apparatus and HV withstand and diagnostic testing on shielded power cables rated 5 kV and higher. We offer a full line of AC, DC, and very low frequency VLF AC hipots as well as cable fault locators (thumpers), cable diagnostic testers (tan delta and PD), oil breakdown testers, calibration dividers, and higher-powered AC Dielectric Test Sets up to 300 kV and 40 kVA.
Our E Series of Very Low Frequency AC Hipots are the latest generation using robust air-cooled, micro-processor controlled solid-state power supplies with output voltages up to 65kV peak. These units offer high end features like user-friendly menu driven controls on a large easy to read LCD display along with wireless communications via the XBee protocol to an optional PC or optional Tan Delta bridge for diagnostic testing of shielded power cables up to 35kV rating. The supplied E-Link software allows for remote operation, developing test profiles and report generation.
At High Voltage, Inc. we are focused on excellent customer service and product support. We offer extensive phone support and fast repair turnaround. Call or email us with your application questions and we will help you choose the best model for your needs.